Marma points are vital acupressure points located on the surface of the body that connect to the energetic circuitry of nerve and blood flow.
In this course we detail 21 key marma points that can be directly stimulated through yoga postures. Via pressure point therapy, we activate the flow of prana at each marma point to improve circulation through the skin, fascia and organs. We study the anatomical location of each point along with the energetic connection and treatment benefits of each point. In addition to yoga postures, we use physio-balls, foam rollers and tuning forks to stimulate the acupressure points and bring vital healing to the subtle body.
The course includes four 2.5-hour live sessions: each session will include a presentation, time for discussion and Q&A, and a full practice. Your registration also includes supplemental course curriculum material.
**Purchase physio-balls here: www.tuneupfitness.com
When: Live Zoom Sessions September 22, 24, 29, and October 1 | 9:30am - 12pm 

Cost: $340
______________________________
**This online immersion offers 18-Hours of Continuing Education hours, and can be applied towards the required hours for the Prajna Yoga 300/500-Hour Teacher Training and Yoga Therapy Track.
**Please note ALL Live Zoom sessions will be recorded should you be unable to attend any live streams. All course materials are available indefinitely.
**Included in registration for the full course is access to two Prajna Live classes at 10:00 – 11:30am Mountain Time on Friday, September 23 and Friday, September 30. Registrants will have access to these classes directly in the course curriculum for 30 days after the course completes.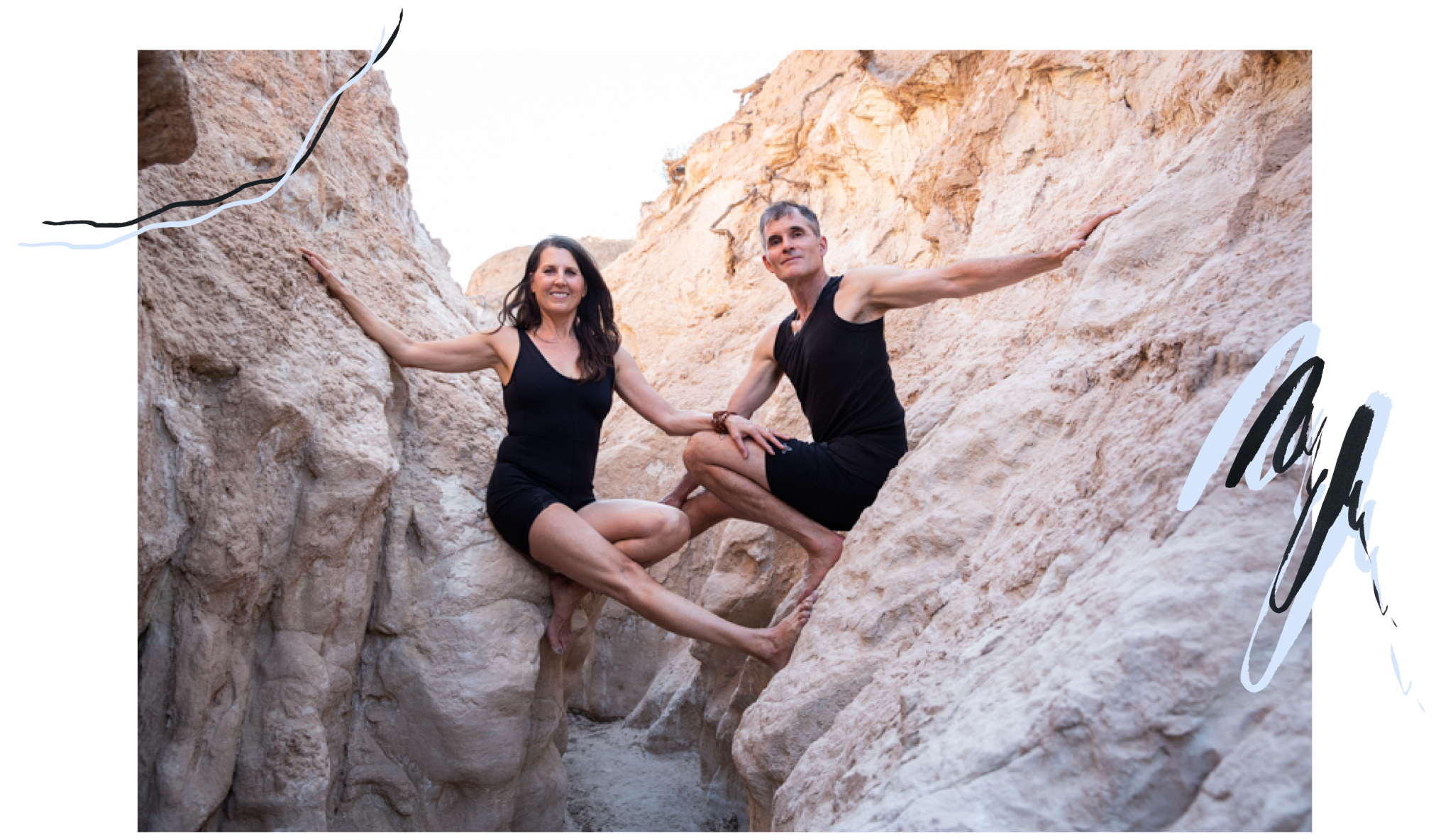 Prajna Yoga: Tias & Surya Little
In Sanskrit, the word Prajna means insight, deep understanding, and mindfulness. It suggests a dynamic embodied wisdom that permeates every cell and every tissue in the body. Prajna Yoga is a profound journey inward.
Prajna Yoga makes its home in the foothills of Santa Fe, New Mexico, at the founders' home, Tias and Surya Little, where they have lived since 1997. After directing local yoga studios for 11 years, Tias and Surya established Prajna Yoga in 2004 to integrate yoga discipline with contemplative practice and study. They built a retreat center that provides a serene setting for students to deepen their practice and studies. The Prajna Yoga Temple, handcrafted with the aesthetic of Japanese temple design, is an exquisite facility to support students who want to explore the healing arts of yoga.