We could say that all of our movement practice is midline training, for the central axis through the body is considered to be sacred and "all knowing" in yoga. In this class we move on and off the midline in order to gain an experiential sense for the flow of the life force (prana) through our central channel.
Originally aired: February 19, 2021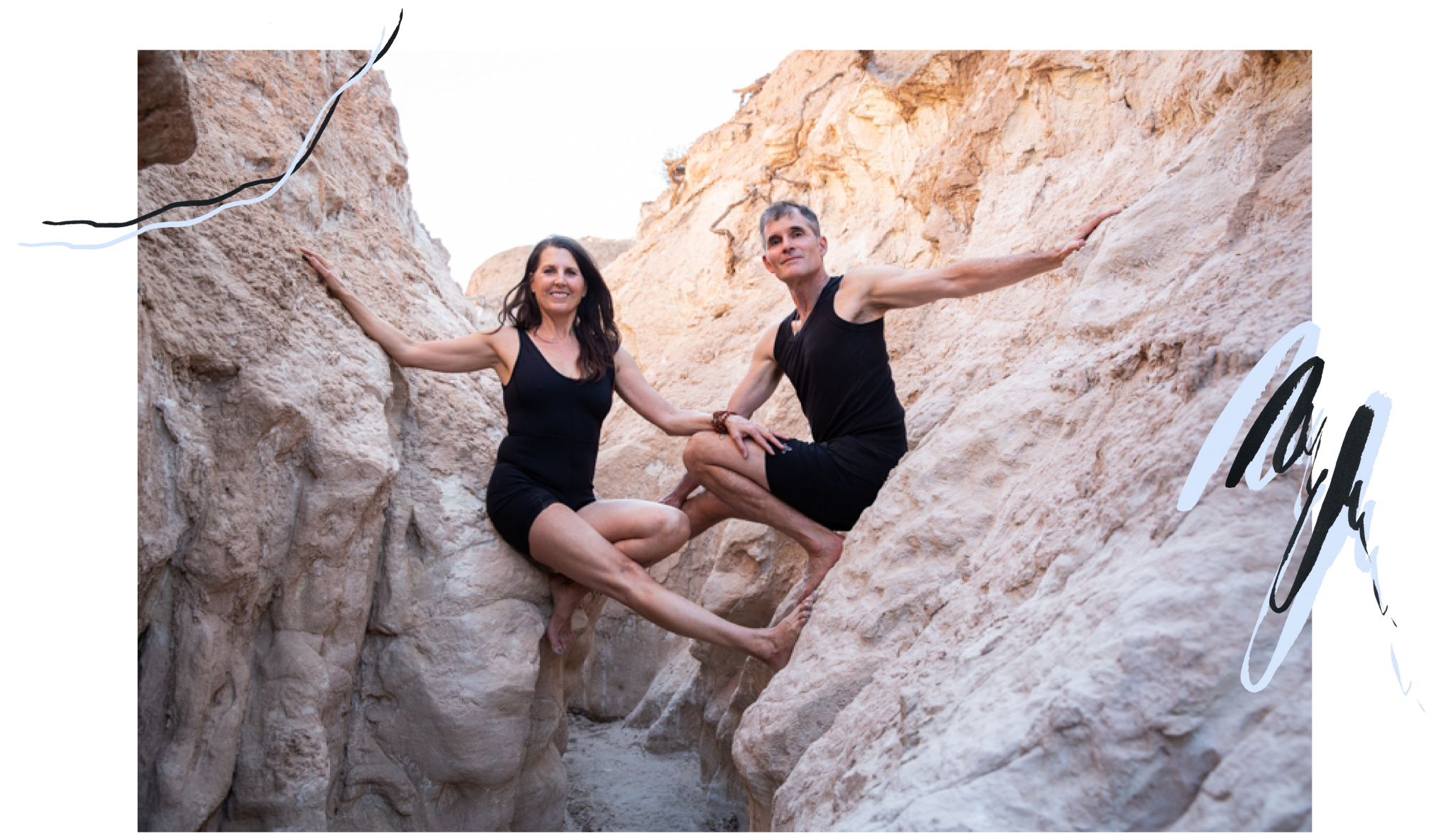 Prajna Yoga: Tias & Surya Little
Prajna Yoga makes its home in the foothills of Santa Fe, New Mexico, at the founders' home, Tias and Surya Little, where they have lived since 1997. After directing local yoga studios for 11 years, Tias and Surya established Prajna Yoga in 2004 to integrate yoga discipline with contemplative practice and study. They built a retreat center that provides a serene setting for students to deepen their practice and studies. The Prajna Yoga Temple, handcrafted with the aesthetic of Japanese temple design, is an exquisite facility to support students who want to explore the healing arts of yoga.
Yoga for Everyone
Being all inclusive is a central tenet of Prajna Yoga. Diversity makes our sangha (community) all the more dynamic and creative. Thus we are receptive to all walks of life, that is people of all color, caste, and creed. We do not discriminate on the basis of gender, age, economic status, or belief system. Our culture of inclusion enables us to better learn, grow, and thrive. Like a mala strung from many beads, our community finds beauty and strength from the unity of each unique individual.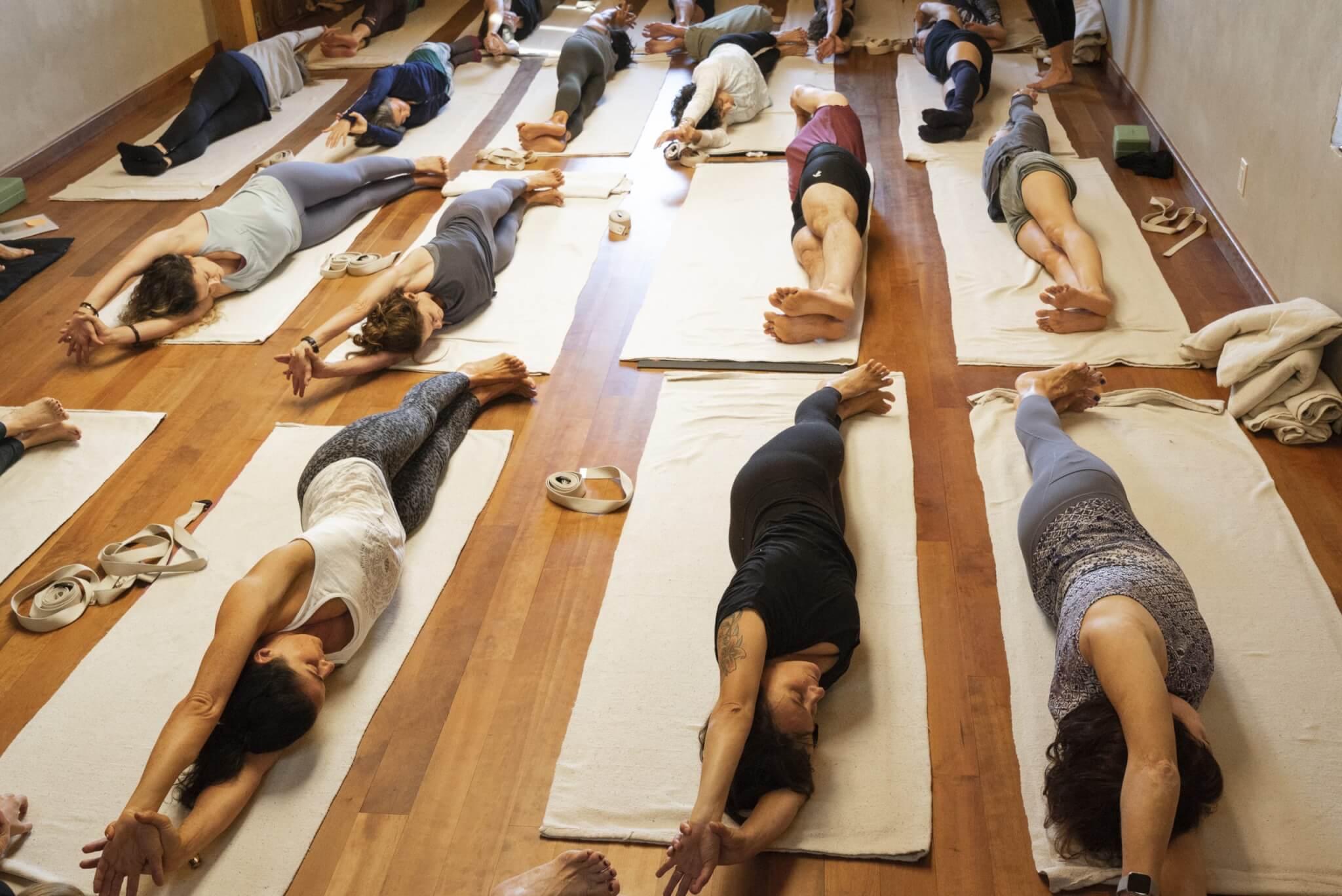 Available in days

days after you enroll

Prajna Live | Minding Your Midline
Learn Online with Tias & Surya
Study and practice by taking amazing courses with Prajna Yoga in one central location online. Whether to deepen your personal practice or to hone your teaching skills don't miss this opportunity to embody the wisdom of Prajna Yoga right in your own living room. We offer a rich weave of postural practice, meditation, anatomy, and wisdom study to help further you on your path.