At the end of autumn and near the marking of All Souls Day, this time of year is ripe for deepening connection to one's own soul journey. We take time to metabolize experience old and new and come to a vivid, loving presence.

Through sitting, SATYA, asana and walking meditation we support each other on the path of practice in order to move through cycles of healing. Near Halloween we honor lost loved ones and pray for the living. (Please submit a name or photo and a short passage to commemorate someone dear to you you have lost). On All Souls Day, we allow the psyche to become unburdened and tap into a great abiding source that sustains us all. This practice period renews a sense of confidence, courage and hope to realize new capacities for compassionate action in the world.

Cost: $695 + tax
When:

Thursday, October 27 | 4:00 – 6:30pm Mountain Time
Friday, October 28 | 9:30am – 12:30pm and 2:00 – 5:00pm (*Lunch Included - 12:30 – 2:00)
Saturday, October 29 | 9:30am – 12:30pm and 2:00 – 5:00pm (*Lunch Included - 12:30 – 2:00)
Sunday, October 30 | 9:00am – 12:00pm
____________________________
**This course is good for 17.5 Continuing Education hours through Yoga Alliance and can be applied towards required hours for the Prajna Yoga 300/500-Hour Yoga Teacher Training Program.
**Space is limited! Register Now.
**Lunch is organic, vegan, and gluten-free, and is included on Friday and Saturday.

Prajna Yoga: Tias & Surya Little
In Sanskrit, the word Prajna means insight, deep understanding, and mindfulness. It suggests a dynamic embodied wisdom that permeates every cell and every tissue in the body. Prajna Yoga is a profound journey inward.
We believe that yoga is a pathway that begins in the outer layers of the body and mind and navigates inward to the mystical, subtle, and rarely seen interior. We combine meditative practice with the power and grace of asana training. In a process that requires sensitivity and inner listening, we explore the sheaths of connective tissue, muscle, and bone in order to bring about greater wakefulness, luminosity, and space within.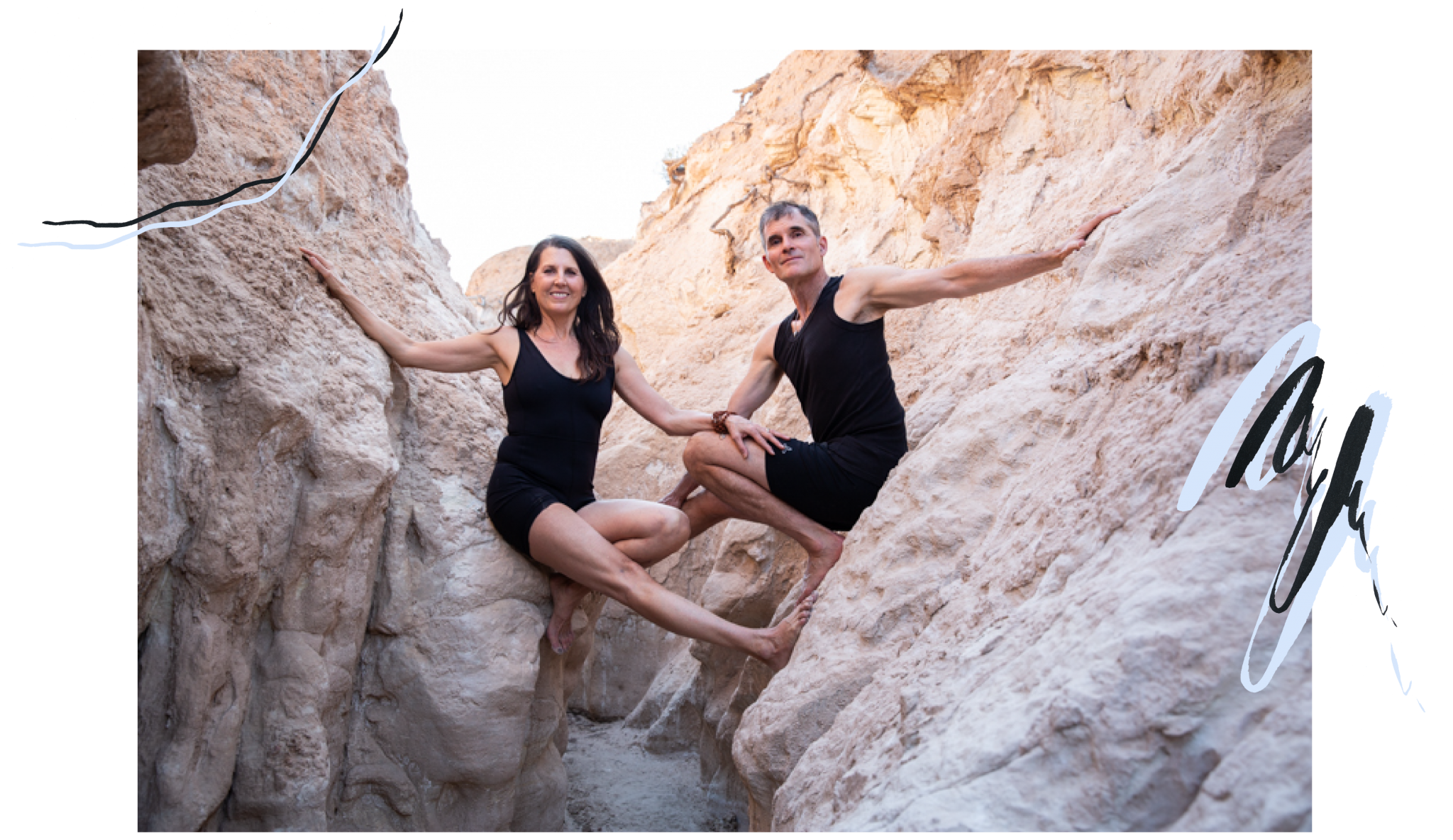 Available in days

days after you enroll

All Souls Retreat 2022: A Warm Welcome!