The geometric shape of the triangle has been an inspiration for spiritual seekers for centuries.
In this class we embody the triangle not only in postural forms but by visualizing the triangle as a yantra (geometric design) inside the body. We practice locating triangles in the pelvis, torso and skull. In yoga the downward oriented triangle suggests movement to the material world while the upper pointing triangle suggests connection to the realm of spirit. With the symbol of the triangle, we consecrate the body and focus the mind.
Originally aired: May 6, 2020
Prajna Yoga: Tias & Surya Little
Prajna Yoga makes its home in the foothills of Santa Fe, New Mexico – the home of Tias and Surya Little. We believe that yoga is a pathway that begins in the outer layers of body and mind and navigates inward to the mystical, subtle and rarely seen interior. We combine meditative practice with the power and grace of asana training. In a process that requires sensitivity and inner listening, we explore the sheaths of connective tissue, muscle and bone in order to bring about greater wakefulness, luminosity and space within.
Available in days

days after you enroll

Prajna Live | The Architecture of the Triangle
Study with Tias
Provocative, subtle, learned, and humorous, Tias' offerings prove a delightful way to learn. His combination of creative language and anatomical detail is unparalleled in yoga today. While in-depth and profound, his way of being is approachable, generous, and kind.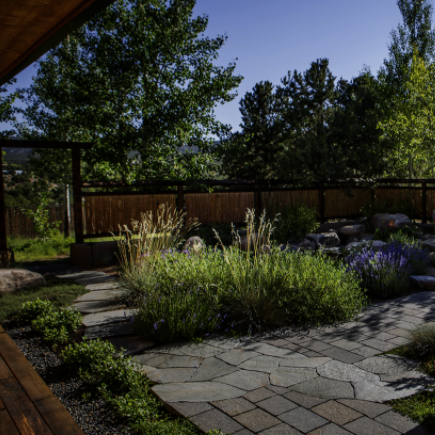 The Prajna Temple
Nestled in the majestic trees of the high desert landscape in northern New Mexico, the Prajna Yoga Temple is 10 minutes outside the enchanting city of Santa Fe. Constructed entirely from natural, non-toxic materials, the building is meant to "breathe." It is a living structure. Unique and spectacular, the Temple is a beautiful setting for your yoga practice.
Whether you are looking to return to your center in your personal practice, become a certified yoga teacher in the methods of Prajna, expand your practice into yoga therapy or simply looking to learn from us online, we have offerings to meet you where you are.